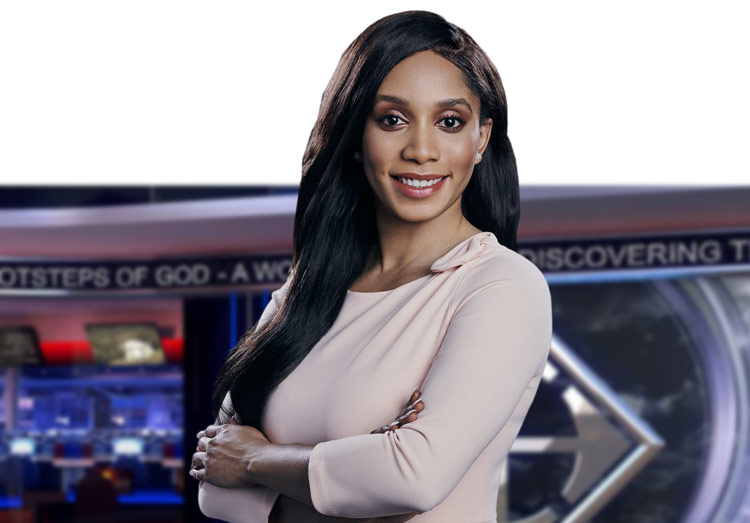 Linda Bosembo-Mbitse was born in 1991, in the Democratic Republic of the Congo. At the age of 7, she and her family immigrated to Canada and settled in Montreal. At age 21, Linda experienced the new birth (John 3:3) and made Jesus Christ her Lord and Saviour. Since then, her passion for the Word of God has rapidly grown – desiring to share the Gospel with her generation. With a master's degree in health administration, she is currently working as a project manager at the Integrated Health and Social Services Centre (CISSS) of Laval, Québec.
At the request of Pastor Stéphane Chauvette, Linda is excited to join the team of "A Word for Today" as on-site correspondent and social media coordinator.
The co-host of "A Word For Today" – Brent grew up in a loving Christian home and has been a believer from a young age. He is presently serving as an Elder at New Beginnings Church in Montréal, Québec.
As far as full-time work, he has been a television producer for over a decade in Canada, collaborating on various projects for clients in the USA, Australia, China, Germany and South Africa, among others.
An accomplished hockey referee with a Hockey Canada Level III certification, he has officiated over 5400 games of ice / ball / roller hockey (mostly because he loves to get yelled at).
Brent is married to a Swiss opera singer, Gerda Findeisen, and they live in Montréal, Québec.
EXECUTIVE PRODUCER
Pastor Stéphane Chauvette
PRODUCER
Stéphane Morin
DIRECTOR
Luc Sirois
HOSTS
Brent Schiess
Pastor Stéphane Chauvette
EDITORIAL
Pastor Stéphane Chauvette
SOCIAL MEDIA
Linda Bosembo-Mbitse
ORIGINAL CONCEPT
Pastor Stéphane Chauvette
RESEARCH
Pastor Stéphane Chauvette
Adrianna Lesiuk
Brent Schiess
TECHNICAL DIRECTOR
Jean-François Bergevin
DIRECTOR OF PHOTOGRAPHY
Noemie E. Caplett
STUDIO FLOOR MANAGER
Stéphane Morin
HEAD SOUNDMAN
René Fleurant
LIGHTING BOARD OPERATOR
Mathieu Tremblay
CCU OPERATOR
Jean-François Bergevin
ROBOT OPERATOR
Mario Machado
SWITCHER
Luc Sirois
AUDIO MIXER
Sylvain Bourgault
DATA MANAGER
Jean-François Bergevin
Mathieu Tremblay
POST PRODUCTION SUPERVISOR
David Poliquin
EDITOR
Jérôme Sicari
ORIGINAL MUSIC OF
"A WORD FOR TODAY"
Composed by Tim Devine
Recorded with the Royal Philharmonic
Orchestra at Abbey Road Studios
Audio Network, London, U.K.
2020 © All Rights Reserved.
GRAPHIC DESIGN
Pastor Stéphane Chauvette
CommUnivers
DIGITAL IMAGERY / ANIMATION
Ryan Marshall
MOTION DESIGNER
Mathieu Despins
TELEPROMPTER OPERATOR
Alain Bourassa
VIDEO TEXT SERVICE
Karine Déry
TV SET CARPENTER
Réjean Morin
MAKE-UP ARTIST
Izabelle Samson Beaulieu
CATERING
Marie-Josée Lavigne
BOOK DISTRIBUTION
Moriah Publications Inc.
No portion of this program, text and/or images may be reproduced, stored, or retransmitted in any form, without the written permission of the New Beginnings Ministry © 2020 All Rights Reserved.
"A Word For Today" is made possible by the generous contribution of the members of New Beginnings Church, located in Montréal, Québec, Canada.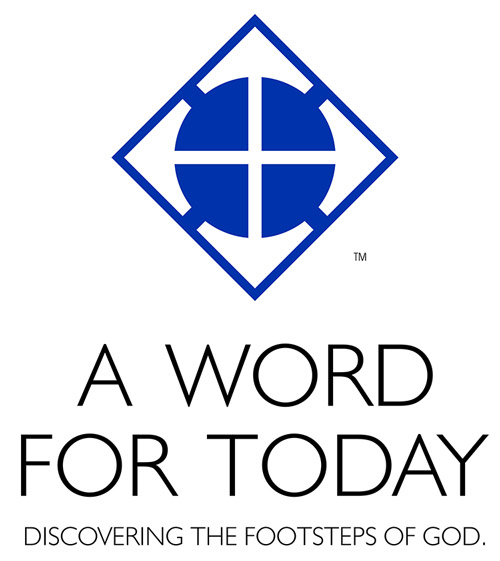 The logo of "A Word for Today" ® and the "New Beginnings Ministry" ® logo are registered trademarks™ of New Beginnings Ministry © 2020 All Rights Reserved.