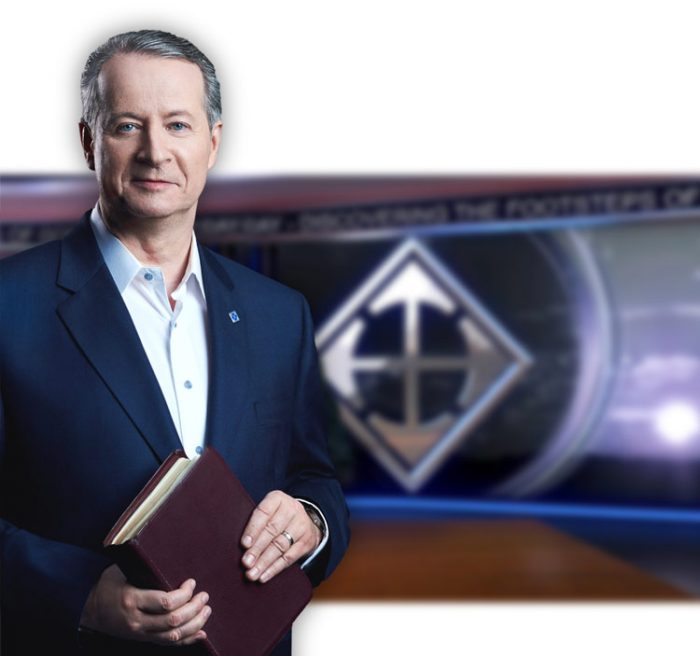 Stéphane Chauvette is a Canadian Evangelical pastor, author, historian, musician, graphic designer, radio broadcaster and TV host. He currently holds the position of Senior Pastor at New Beginnings Church in Lasalle, Québec, and is also the executive producer of the Christian TV program "A WORD FOR TODAY."
For more than three decades, his messages have been broadcasted on Christian Radio. His programs can be heard in both French and English — one of the longest-running radio shows aired by the station. Each Sunday morning, Pastor Chauvette faithfully delivers God's Word at the local church he shepherds. As a seasoned minister, he has shared no less than 5,000 messages, in person or through radio broadcast.
Born in Montréal, Pastor Chauvette offered his life to the Lord at the age of 11 (1976) by signing the commitment page of his small Gideon Bible. Later, in 1989, he sincerely re-dedicated his life to Jesus while praying with Pastor Mireille LeGassick (Pastor Mimi) – a decision he never regretted.
Pastor Chauvette holds a degree in Graphic Design and has founded his own graphic design company named CommUnivers (1986), which produced some of the finest graphic designs in the paper industry. In addition, he is also the founder of a Christian publishing company (1996), Moriah Publications Inc., which has the exclusive publishing rights for notable Christian authors Dr. Alex W. Ness, and Dr. Paul G. Trulin.
Truly a modern-day renaissance man, Pastor Chauvette is a multi-talented individual and a dedicated student of history. Many regard him as a full-fledged historian, only lacking in academic credentials. His grasp of historical patterns and defining moments is only matched by his life-long pursuit of God's manifestation in the pages of history – secular as well as religious.
A dream from his youth, Pastor Chauvette drew from his artistic talent to create a logo which, in his own words, would come to represent "The Gospel in a Symbol." Created in October 2010, the stunning emblem is presently the corporate image of the local church he shepherds, New Beginnings Ministry/Church, as well as the symbol of his TV show, "A Word For Today."
As a Christian minister, Pastor Chauvette aims to discern the footsteps of God in the vast fields of human history, and to share his acquired revelations with as many people as possible. His deep interest for the past radiates through all his preachings. His listeners are challenged and educated through exhortations that transcend mere religious sermons into expository revelations of God's authority.
Pastor Chauvette is married to Adrianna Lesiuk, who serves faithfully by his side. They currently live in Montréal, Québec.